Gentle reader, you know me, I tend to ruminate on things before speaking my mind. Yesterday, however, news broke  that EA is likely planning to move SWTOR a new development home at Broadsword Online, a third party studio with experience stewarding Ultima Online and Dark Age of Camelot. To say that I am having a wide range of emotions in response to this is an understatement. I have many questions, and I doubt that anyone outside of EA or Broadsword can fully answer them, so I will endeavor to not jump to conclusions.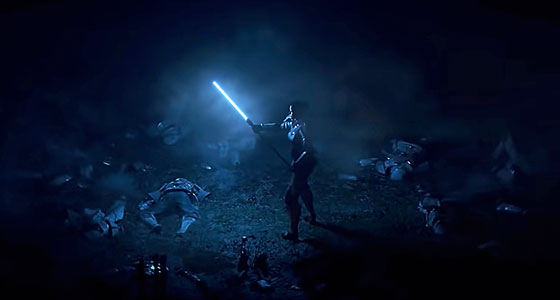 I think, I hope, that I can speculate about the near future from what we know now about SWTOR. First and foremost, SWTOR is not dead. Keith Kanneg has confirmed that there is already content in the pipeline to at least last through the end of the year. Even beyond that, SWTOR is not going away.
SWTOR makes money. Star Wars is one of the most popular IPs in the world, and the bonanza of new Star Wars stories we've seen in the last few years attracts players to the game. It's not a coincidence that we've seen so much Mandalorian content in the game recently. Fans want to play as Din Djarin and Bo Katan, and SWTOR does a good job scratching that itch.
As far as I understand SWTOR has been Bioware's most successful title in the last decade, even if it doesn't always seem like it's been treated that way.
Was SWTOR the WOW killer? Of course not. Longtime players should know how it is by now. As SWTOR grew over the years it was in focused ways. SWTOR stopped charging extra for expansions after Shadows of Revan and made it easy for story focused players to dip into the game without needing to stay subscribed throughout an expansion's peaks and valleys. If all you care about is PVE or PVP content, you are long since used to waiting through lulls for the thing you care about. I don't think that was going to change under EA, and I don't think it will change under Broadsword.
But SWTOR makes money. It doesn't make the kind of money that makes EA jump up and take notice, but it has been a solid performer for Bioware for a very long time. And as long as Star Wars remains in the pop culture, there is no reason that can't continue. Broadsword has every motivation to keep SWTOR a successful MMO.
Can they do it? I don't know and I have no way of knowing. MMO-RPGs based on Star Trek, Lord of the Rings and Dungeons & Dragons have continued to grow after shifting to new studios. In SWTOR, story is king, so if Broadsword can produce the same quality of story updates we've seen from Bioware, then I think SWTOR will be fine. It's no secret that Bioware has shifted resources around to shore up other games, and that has sometimes come at the expense of SWTOR's development. At Broadsword, the game will become their biggest asset, and they'd be absolutely motivated to give it their full attention. And, sure, it would be great if they could squeeze in a new operation or flashpoint or PVP map every once in a while.
I do want to finish up with some thoughts about the human cost of all of this. Corporations love to restructure because it means they get to cut costs with layoffs. It breaks my heart that any of the good people who have worked their butts off to make SWTOR a success might be let go. They deserve better from EA, and it sucks that all I can do is thank them for their hard work.
I adore SWTOR because of the many, many talented developers, artists, actors, programmers, engineers and community team members who have brought the game to life. As a member of SWTOR's content creator program, I have been very lucky indeed to have had opportunities to interact with and even meet some of the people who make this game. They have been without exception talented and dedicated people who want to make a game people will enjoy. More often than not, I strongly believe they have succeeded. That they have produced a game for nearly 12 years where I get to play a character at the center of an epic Star Wars story is an accomplishment worthy of celebration. I cannot think of another piece of Star Wars lore that comes close to the breadth and scope of what SWTOR has carved out for itself.
I hope the people who move over to Broadsword and those that stay with Bioware do very well, and that those who cannot find continued success elsewhere.