This year continues to kick my shebs, but this blog does have an informal tradition of taking a close look at some of Nar Shaddaa's colorful holographic signs while the Nightlife event is active, and I didn't want the event to pass without taking a moment to recreate one of the most distinctive examples of neon Aurebesh in all of Star Wars: The Old Republic.
There is a fair amount going on with this graphic, but first and foremost it clearly draws inspiration from the famous "Welcome to Fabulous Las Vegas" sign that has greeted visitors to the city for more than six decades and has become as a distinctive landmark of the city as any hotel on the Strip.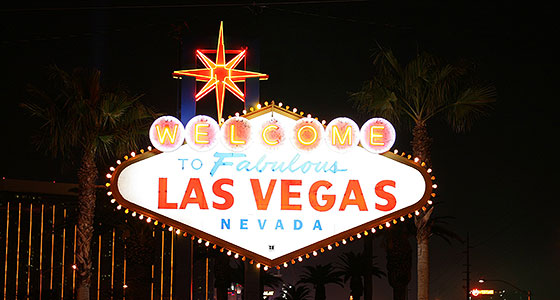 The parallels between Sin City and the Smuggler's Moon are obvious and intentional across Star Wars lore, so SWTOR's homage to the sign is a natural fit. Strict traditionalists might be confused and vexed by this sign for both its use of two distinct forms of Aurebesh as well as its disregard for the canonical spelling of Nar Shaddaa. In both cases, I can't possibly imagine the Hutt crimelords who commissioned this sign caring at all.
"Welcome to" is written using a freehand Aurebesh font which pops up occasionally in other SWTOR signage, but "Nar Shadda" is written using Erik Schroeder's "Galactic Basic" font, whose usage is a not uncommon sight in SWTOR. This font is more accurate to the alien text seen in Return of the Jedi, but different enough to not actually be Aurebesh, which was itself based on that same text.
The challenge and fun of my recreation was both in duplicating the neon glow and colors of the original, but also replicating its somewhat jagged low resolution. It is my suspicion that this graphic was created early in SWTOR's development, since other signs and displays tend to have sharper details. Finally, as always, I preserved the spelling "mistake" in my recreation as reminder of the dangers of writing in alien languages.
One Click Bandits Crashin'
Speaking of the Nightlife Event, I thought I'd also touch on this year's updates. In addition to a somewhat new way to win prizes, three adorable pets, a mount and a complete panoply of weapons were added as jackpot prizes from the Emperor's Slot Machines.
I admit that my dice were once again hot, and before the event has finished I've come away with every prize I wanted, which was honestly mainly the three new pets. I did also collect several of the High Roller weapons, all of which are pretty darn neat. Interestingly this group of weapons are Bind-on-Equip meaning players can trade them with each other in person or through the Galactic Trade Network.
If you're reading this while the event is active, and you'd like one of the High Roller weapons, I actually recommend buying them directly from the GTN instead of buying Emperor's chips. The prices will never be lower than they are now while the supply is still strong.
Once again, this year I haven't needed to purchase chips for the various machines. My leftover stash from previous years is considerable, and simply being active in the game has resulted in a steady supply of Emperor's tokens allowing me enough chances to get the jackpots I want.
Other new addition to the event have been the "Max Bet" machines available only in the VIP section of both the Republic and Imperial Fleet hubs. As someone who has had access since launch, it's been neat to see the VIP lounge the most active it's ever been. Before the addition of Strongholds, it was the location with the most convenient access to our Cargo Hold, a mailbox and the Galactic Trade Network, and I'm glad to again have an excuse to flash my wrist band again and slip behind the velvet rope upstairs.
Max Bet chips can be purchased with either credits or their corresponding chips from your Currency wallet, and have a higher chance to yield a prize result from their respective machines. However even though you might win a prize, you're still not guaranteed to win the prize you actually want, or even a jackpot. I have not tried a Max Bet Emperor's machine, but I'm confident I'd get better results from 20 spins of a regular Emperor's machine than one of the Max Bet machines. Likewise, I see almost no point to bothering with the green Max Bet Smuggler's machines.
That said, I have taken advantage of the Max Bet Kingpin machines. As a veteran of the event over the years, my stash of blue chips numbers in the thousands and turning a few hundred of them into Max Bet Kingpin chips has allowed me (when used with the Lucky buff from the Smuggler's machines) to convert them into some extra Emperor's tokens at a far faster pace that I would otherwise. I don't doubt that the rate of return would be higher with the regular chips and Kingpin machines, but I simply don't have the time or interest in the effort it would take to do so.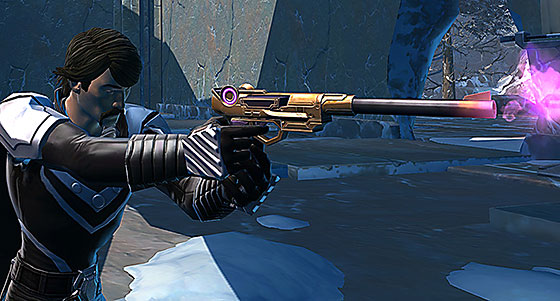 And I continue to accrue piles of Golden Certificates and Cartel Market Certificates. I'd definitely like something new to buy with them, but it's nice that if there is a mount, a weapon, a dye, a decoration, or anything at all I want from the Cartel reputation vendors or Golden Certificate vendors, I don't need to hesitate at all to indulge myself.
Clearly part of the goal of the changes to the Nightlife event was to act as something of a money sink, but I wonder if its having a big effect on the economy. Certainly, you can drop 7.5 million credits on a spin of the Emperor's machine, but you could also run a flashpoint or play some PVP to earn the chips too. Bioware has done of good job of making the Nightlife event much more player friendly since its debut eight years ago, and I'm glad we can continue to participate by playing SWTOR and not just burning credits.
I'm in favor of credit sinks, but I'd hope for ones that make me want to spend credits rather than making me feel forced to. That cannot be an easy balance to strike.
Opal Vulptilla Pup Raffle!
Finally, I am lucky enough to be able to share with members of my community an opportunity to win an Opal Vulptilla Pup pet. To enter this raffle, all you need to do is leave a comment below this post. How has your luck been at the slot machines this year? What's your favorite jackpot? Have you run out of alts to give Vectron Wraiths to? Do you prefer the Gamorrean or the Rodian companion? Let me know what SWTOR thoughts are on your mind!
To enter, leave a comment below with the following information:
Your character name (be mindful of spaces and special symbols!)
Your faction
Your server
That's it! For every ten entries, I will draw one winner up to a maximum of 5 winners. I will accept entries for two weeks from this posting and will randomly select winners on September 12 at 12 PM ET.
If you prefer not to comment publicly, I will also accept entries via email at twia@generic-hero.com or through twitter.
There are no country or server restrictions on any of the prizes that will be awarded.
This giveaway is not sponsored, endorsed or administered by, or associated with LucasFilm Ltd, BioWare or Electronic Arts Inc.
We're on the honor system here, so one entry per person, please.
Please only enter for yourself!
Good luck, and may the Force (or the luck of the Hutts) be with you!
If you're new here, I hope you'll take a look around. I've been translating SWTOR's alien languages for more than five years now and sharing commentary about the state of the game as I see it.