With Jedi Under Siege more than a month behind us, I thought I'd take a moment to discuss it a bit more. I've yet to start the story on another character beyond my Republic and Sith mains, but I'll get to my alts eventually. However, I have taken the time to fully explore the world and finish off the major achievements. Bioware did a very nice job filling out the zone with stuff to explore and do beyond the story and daily questing, and I very much hope Ossus will be the model for new areas going forward.

I won't lie, I took advantage of plenty of outside resources while tracking the Ossus datacrons. I had come across one on the PTS during testing, but was relieved to discover an easier route to it once it went live. The Endurance datacron had me crossing back and forth and up and down across Ossus, and I had fun on the chase. The hunt for that datacron was more elaborate than the Endurance datacron on Makeb, but unlike that one, you won't risk death and have to start from scratch if you miss a jump or take a wrong turn.
That unlocking the Datacron also awards the first non-cartel market weapon tuning is an additional treat. I understand that this particular tuning is not everyone's cup of tea, but it is tied to the lore surrounding Ossus. As someone who fondly recalls the Tales of the Jedi and Dark Empire comics, encountering even a slumbering Ood Bnar was pretty neat. I understand why he won't rouse for my characters, but that he acknowledged them with a precious sprig was a satisfying reward for the achievement.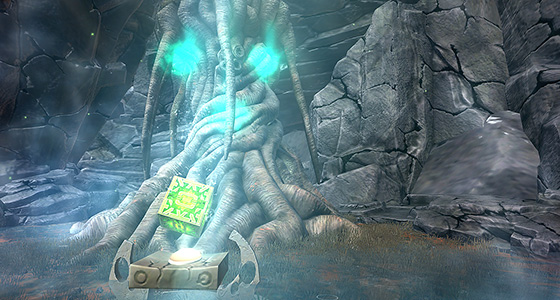 Knights of the Eternal Throne has been stingier than other expansions when it comes to unique rewards for completing story arcs and achievements, and it's nice to have a good reason to revisit Ossus beyond farming gear.
As for the gear grind. It honestly hasn't been bad. Both of my characters are upgrading at least one piece of equipment to 258 every week now, and this pace feels perfectly acceptable considering the effort I'm putting in. The main weekly is remarkably relaxed. Compared to other daily areas like the Black Hole or Section-X where I race from one combat to the next, the Ossus weekly can be completed with relatively little actual fighting. Indeed, with some cherry picked quests, an extra visit over a day or two, and some patience you could probably complete the weekly without even fighting a single mob.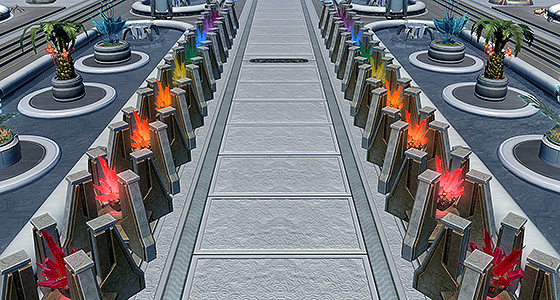 The heroics are where you'll see the most action, but if you don't need or care about the reputation, they can be skipped. I find they are a good source of decorations, so I'm always happy to knock them out.
The outdoor world bosses are another cup of tea. On the plus side, groups are often forming to fight them, but there is no telling if I'll get a couple of clean kills or a graveyard rush and a 125,000 credit repair bill for my trouble. I'm not sure if the oddly large number of urban legends surrounding these bosses has more to do with the actual bugs on Ossus or the natural superstition of players.
There are plenty of real bugs in 5.10, and it's frustrating that we're now into February and legitimately annoying stuff like the inability to share quests and a mix and match set bonuses between older tiers and the 252/258 gear are still in play. Bioware often goes dark in January, but two months of this is even getting on my nerves.
Next time, back to the Aurebesh! I've got a backlog I need to get through.