This week I want to cover a few topics related to Star Wars, fandom and a bit of Aurebesh too.
Why I Love Rose
It's not for nothing that we meet Paige Tico first. Paige is a bad ass. Under the worst possible conditions, she keeps her shit together and gets the job done. When it comes to the Tico sisters, she is the cool one. She's a fighter jock; she gets to hang with Poe Dameron. We all know which table Paige sits at. When we meet Rose a little later, she's been assigned the glorious task of guarding escape pods.
No one wants to think the annoying little sister can be the hero. We're supposed to want our Star Wars heroes to be quick with a one liner like Han Solo, wear sweet armor like Boba Fett, and blast stormtroopers like Princess Leia. Rose is too earnest for a snappy comeback, wears a frumpy jumpsuit, and isn't much of a shot (aside from poor Finn, I guess). Some have complained that Finn and Rose accomplished nothing on Canto Bight. I disagree; maybe their plan to disable the First Order's hyperspace tracking was a bust, but that's not all they did. In passing on her ring to the broom kid, Rose kept alive the spark that'll light the fire of the Jedi again. Small victories matter. They may even matter more than big ones. And if nothing else, Rose and Finn tore that place up, and gave those shit-heels a bad day. Because fuck those guys. Fuck them.
I get it; we all want to be cool like Paige. But we're not. We're Rose. Most of us don't get to be played by an actor as charming and enthusiastic as Kelly Marie Tran, but, like Rose, we can step up and be heroes too if we want to. We can save what we love. Paige knew it. In her last moments, she didn't flip off the First Order or make a dumb joke. She thought of her sister.
I have debated all aspects of Star Wars endlessly with friends whom I greatly respect and whose opinions differ greatly from mine. I doubt there is a long time fan who has not been disappointed by Star Wars at some point in their fandom, but Star Wars is so big and means so many different things to so many different people, that no one should get to say what the litmus test for being a real fan is. Sadly, fans acting like hateful, spoiled shit birds is nothing new, but it seems like social media is only capable of amplifying stupid rage these days. Anyone who feels better spewing bile at real people for daring to try to entertain them or goes looking for conspiracy theories in mass market, space adventure stories has clearly taken the wrong lessons from Star Wars.
It's okay to stop liking Star Wars. Heck, I checked out during the the latter days of the Expanded Universe. The Force Awakens and The Last Jedi have revitalized my interest, but I'm fully prepared to move on once the Game of Thrones guys take over. If they make a movie I don't like, I'll get over it like a fucking adult.
Solo: A Star Wars Story Review
I kinda hoped waiting a week might give me some unique insight into Solo: A Star Wars Story, but I don't have anything profound to say. I found it a perfectly fun summer movie with charismatic actors doing exciting things and having a grand ol' time. It doesn't have much depth, but I wasn't expecting it to; I'm not sure I even wanted it to. In many ways it felt like a Fast and Furious or Mission: Impossible movie, except, y'know, in space. Whether you find that a ringing endorsement or a damning condemnation probably will indicate how you'll feel about Solo. I had a good time. I think it'll it hold up better than Rogue One and is a perfectly good way to waste a couple of hours on a hot afternoon.
I'll leave the speculation about why it has not performed like gangbusters to the experts except to say that I think it's probably for the best that we're in for a year and a half wait until the next Star Wars movie.
Sometimes It's All I Think About
Longtime readers will recognize this image from a previous post, but if I've learned anything from George Lucas it is that it's never too late to make changes. After three attempts I think I've finally arrived at my "original vision."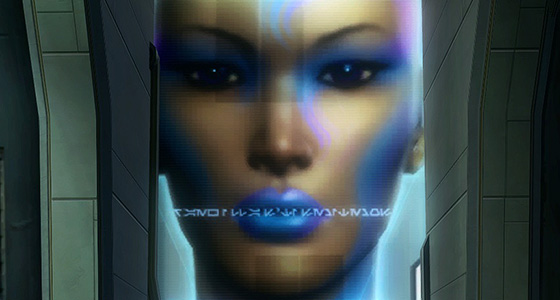 I was prompted to revisit this poster after it was added as a stronghold decoration available to players who complete their weekly Conquest goal. The advertisement's tag line is in the center of the graphic, and there is additional text at the bottom and vertically oriented along one side. The Aurebesh itself is reversed so it must be read right to left (although my recreation reads normally). Curiously, the decoration version of this poster differs from the one seen around the galaxy. The poster's frame is reversed, but the image itself remains "backwards." The result of this is that much of the text along the vertical edge of the picture is hidden in the stronghold version.
Nevertheless, I was determined to put this one to rest and finally translate the faint, vertical text that had vexed me previously. It took a bit of digital jiggery-pokery before the letters finally came into focus. The image above is a peek at my work file; sometimes these translations really do take more a bit doing than you might think.
Next time, something new! And fewer f-bombs, probably.