There are many grave and important issues facing Star Wars: The Old Republic these days. Who knows when all the classes will be balanced? What are Malgus' plans? Where does Theron get his hair cut? When will Vaylin become a romancable companion? Why can't we have a Baby Yoda pet? How will SWTOR celebrate its 10th anniversary?
However, those questions pale in comparison to the five I will be answering today. Curiously, each answer exposes a different face of the Old Republic, whose visages reveal not only our capacity for pattern recognition in the oddest of places, but also the discovery that no matter where you go, from the most crowded instance of the Imperial and Republic fleets to the depths of Manaan and the darkest corner of Iokath, you're never really alone.
As you wander around Carrick Station, do you ever feel like you're being silently judged?
That's because you are.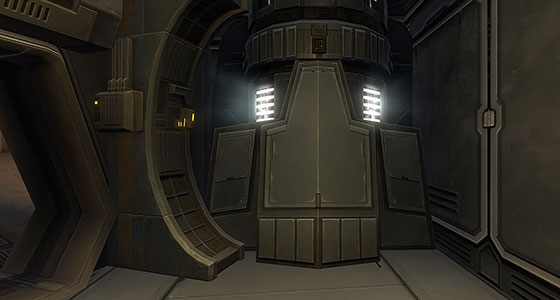 Why do the Selkath stan HK Droids?
Welcome to HK-221B Manaan Street.
Is this closest we're ever going to get to a Porg in SWTOR?
Say it ain't so, Bioware!
Why does it seem like the GTN section is always hungry?
Vaiken Spacedock is both figuratively and literally ready to devour you and your credits.
How can you know if you took a wrong turn in the Gods from the Machine operation?
It's okay, I do it all the time too.
Next time you catch the gaze of these friendly faces on your journey through the galaxy, smile back.